Adisha Haliv (Halim Seeds) 200gm
Base price :
€0.90
per
100g
About Product
Ingredients
: 
Asario seeds


Adisha Halim Seeds (Haliv)-200g
Brand- Adisha
About the product- These nutritious seeds are derived from an edible herb which is botanically related to mustard and watercress. These seeds possess a peppery, tangy taste.
Recipe- Ladoo recipe - Soaked seeds 200g. Then take the soaked seeds out of the water and heat it with shredded coconut and jaggery powder, untill a soft mixture is formed. Then take a small amount of the mixture in your hand and roll it to form tiny balls (Ladoo). Use almond powder to adjust the consistency.
Storage- Store in an air tight container, in a cool, dry place.
Regular price
Sale price
€1.79
Sale
Sold out
Brand: Adisha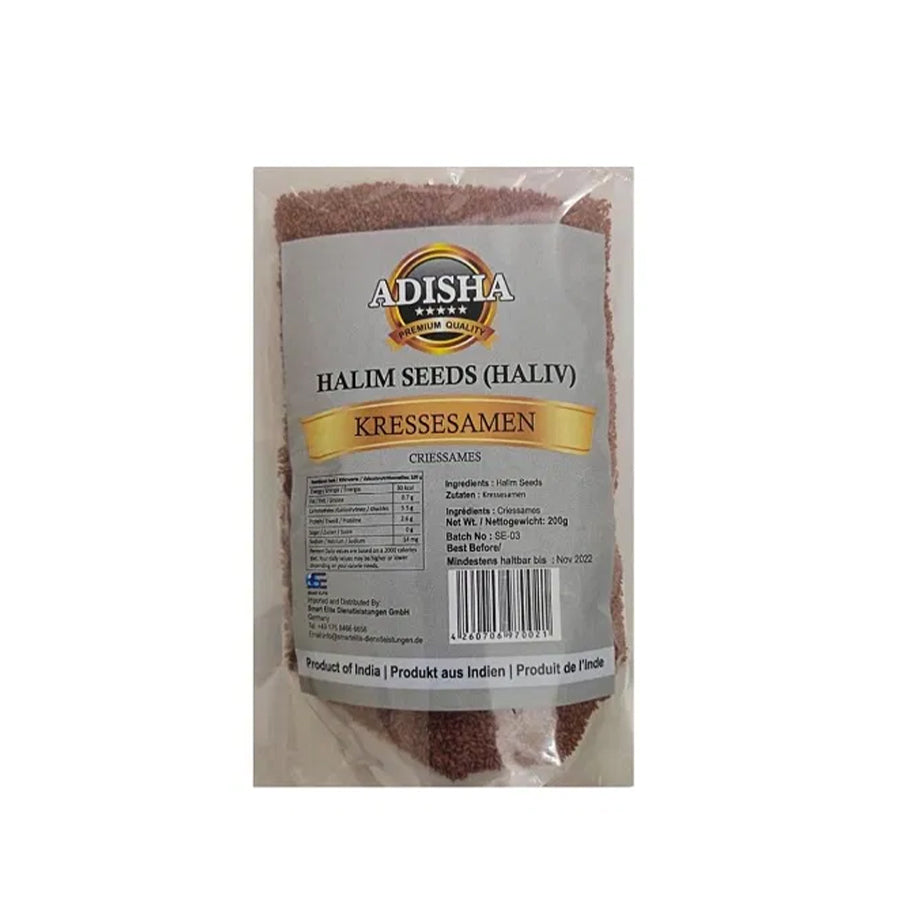 Free Shipping
On Order Over €34.99

Same Day Delivery
Monday Same Day Delivery in Berlin

Secure Payment
100% Secured Payment Gateways

Customer Support