Haldiram's Navratan Mix 200gm
Base price :
€1.00
per
100g
About Product
About the Product:
Bring home a crispy, flavourful mixture that has a lovely spice to it.
Haldiram's Navrattan mix is a snack made of noodles or sev made of chickpea flour with peanuts, rice flakes, peas and more.
Nutritional Information:
(Approximate Values per 100g)
Calories (kcal): 520
Protein (g): 17
Fat (g): 30
Carbohydrates (g): 46
Dietary Fiber (g): 14
Sodium (g): 3
Ingredients:
Chickpeas flour, Vegetable oil, Chickpeas, lentil, Garden peas, Peanuts, Rice Flakes, Potatoes, Tepary beans flour, Salt, Spinach, Spices (red chilli, mango, black pepper, clove, ginger, mace, nutmeg, cumin, fenugreek seed, coriander, bay leaves, mint leaves, cardamom, asafoetida powders), Citric acid powder.
Allergy Information:
Contains peanut & peanut components.
About the Brand:
Haldiram's is a famous brand serving traditional Indian snack recipes and more for decades. Their recipes & products reflect the authentic and traditional taste of India. They originally started as a small shop in Bikaner and now own retail chains across India. They also supply export quality products overseas and take special care of customer's choices.
Regular price
€1.05
Sale price
€1.99
Sale
Sold out
Brand: Haldiram's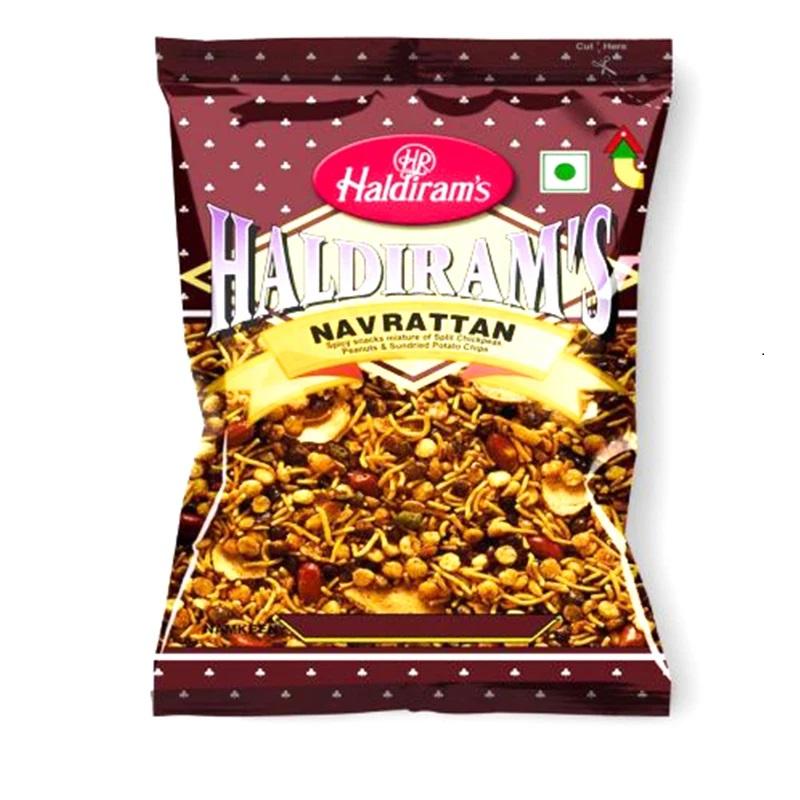 Free Shipping
On Order Over €34.99

Same Day Delivery
Monday Same Day Delivery in Berlin

Secure Payment
100% Secured Payment Gateways

Customer Support