Lijjat Garlic Papad 200gm
Base price :
€1.00
per
100g
About Product
Nutritional Information: Per 100 g
Calories- 326
Total Fat- 0.66g
Cholesterol- 0mg
Sodium- 1390mg
Dietary Fiber- 1.22g
Sugars- 0g
Protein- 20.94g
Iron- 4.6mg
Calcium- 0mg
Ingredients:
Urid dal flour, Garlic, ascent, salt, papad Khar, edible vegetable oil, spices
product: Papads are thin and crispy, prepared by drying rolled-out dough (made from pulses) in the sun. They are served as accompaniments to a meal, as appetizers, or as a snack. Papads can be very spicy or just salted and are often served alongside the main meal to add a bit of crunch to the food.
Information:
IMPORTER: Transfood, Heltorfer Str. 20, 40472 Düsseldorf, Germany
ORIGIN: India
Regular price
Sale price
€1.99
Sale
Sold out
Brand: Lijjat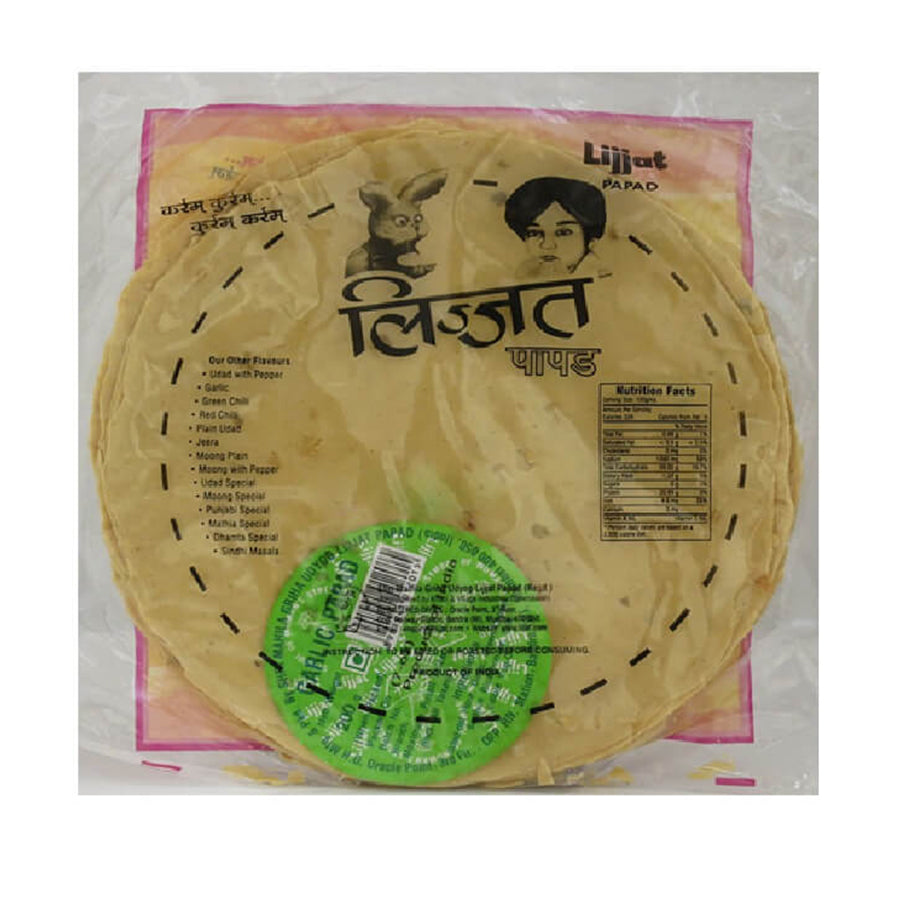 Free Shipping
On Order Over €34.99

Same Day Delivery
Monday Same Day Delivery in Berlin

Secure Payment
100% Secured Payment Gateways

Customer Support