Periyar Instant Dosa Mix 1kg
Base price :
€0.45
per
100g
About Product
Nutritional Information per 100gm (unless otherwise stated):
As per 100gm
Energy: 1506.25kJ/360kcal
Fat: 1.5g
of which saturates: 0g
Carbohydrates: 73g
of which sugars: 0g
Protein: 12g
Salt: 0.5g
Ingredients:
Reismehl, Linsenmehl(Urid), Natriumnicarbonat, Bockshornkleepulver, Zitronensaure (E330) und Salz.
Information:
DF Delight foods Europe Gmbh, Kolner str - 69, 41363 - Junchen, Germany. Ph - 0049(0)21658726790, Fax - 0049(0)21658726791.
Regular price
Sale price
€4.49
Sale
Sold out
Brand: Periyar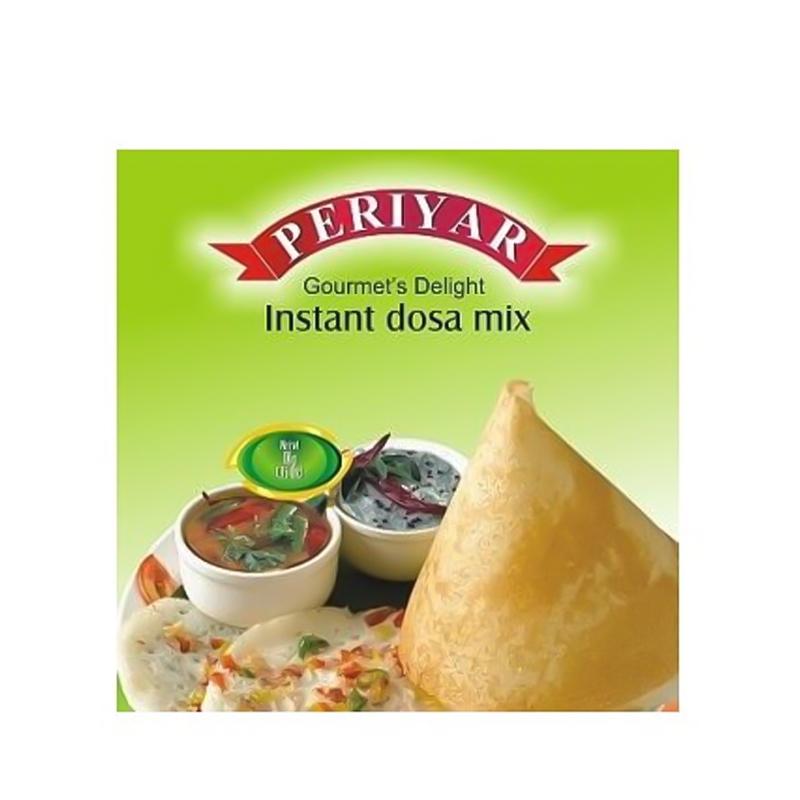 Free Shipping
On Order Over €34.99

Same Day Delivery
Monday Same Day Delivery in Berlin

Secure Payment
100% Secured Payment Gateways

Customer Support