TRS Fennel Seeds (Soonf) 100gm
Base price :
€1.49
per
100g
About Product
Introducing Fennel Seeds by TRS, a flavorful and aromatic spice that adds a touch of magic to your culinary creations. These tiny seeds, known for their distinctive sweet and liquorice-like flavour, are a staple in Indian cooking and have been used for centuries for their culinary and medicinal properties. TRS Fennel Seeds are carefully selected and packed to ensure the highest quality and freshness. They can be used in a variety of dishes, from savoury curries and stir-fries to baked goods and refreshing beverages. Sprinkle them over salads, roast them with vegetables, or steep them in hot water for a soothing herbal tea. Discover the delightful taste and aroma of TRS Fennel Seeds and elevate your dishes with this versatile spice.
Nutrients: Protein(15.12g), Carbohydrate(52.36g), Sugar(0g), Fiber(39.45g), Fat(10.42g), Saturated Fat(0.59g), Trans Fat(0g), Sodium(88mg).
Ingredients: Fennel Seeds.
Allergen: Packed in a factory that Handles: peanuts, nuts, sesame, soya, wheat, gluten, milk, and mustard.
Storage: Store in a cool and dry place.
Weight: 100g
Origin: India
Regular price
Sale price
€1.49
Sale
Sold out
Brand: TRS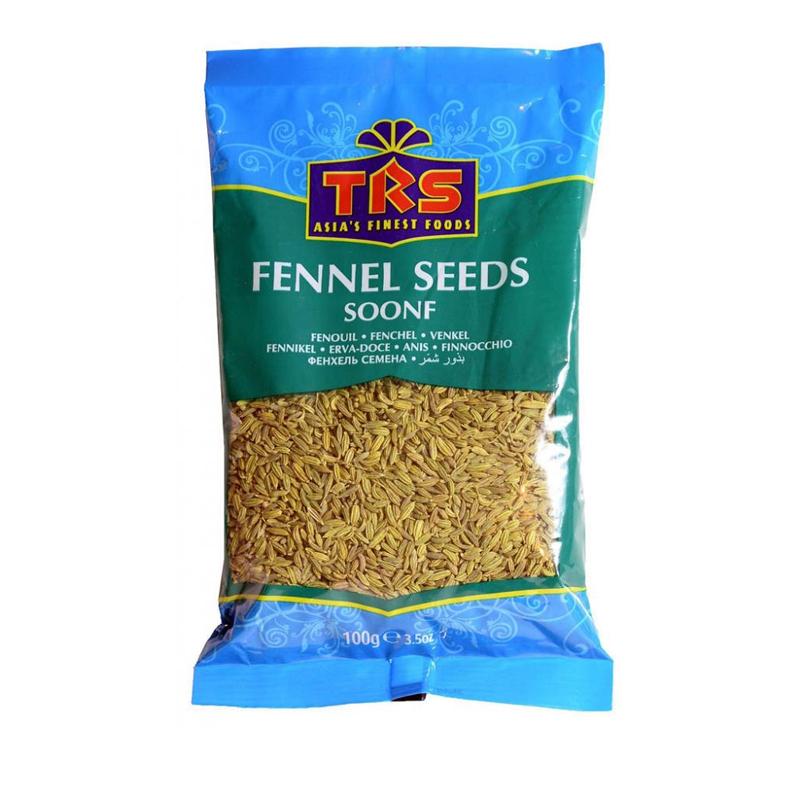 Free Shipping
On Order Over €34.99

Same Day Delivery
Monday Same Day Delivery in Berlin

Secure Payment
100% Secured Payment Gateways

Customer Support